Building an entry level gaming machine
Building an entry level gaming machine isn't as hard as it seems, and you will save a fortune compared to buying one from a computer shop
Prices and Parts correct as at publishing
Gaming Machine?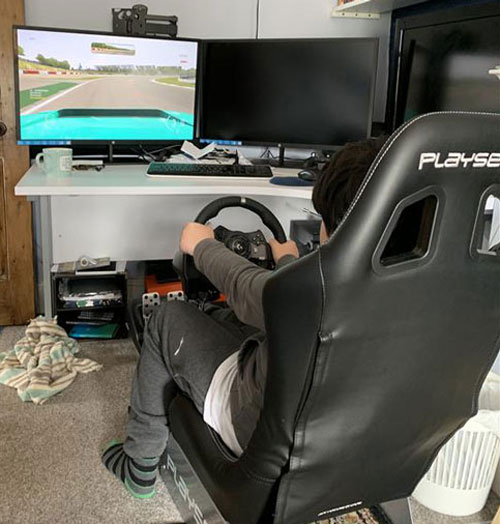 While building your own PC may seem a little daunting, it's actually reasonably straightforward, as long as you check that items are compatible with one another.
The biggest bonus you will get from this process is the money you save by not buying an off the shelf machine, however, set yourself a budget! The machine we built at the end of 2019 cost around £2000 for the computer, and then another £500 was spent on monitors, so what did we get for our money?
The machine I built is a hybrid work and gaming machine (when I get time), or my Nephew lets me play.
Tower
The tower is the box that houses all of the other components. These come in various shapes and sizes. We got a standard sized one as these are the easiest to get components for, but if you get a smaller tower, chances are you'll then need to be a bit wiser on your choice of Motherboard.
Metallic Gear MG-NE510_SR01 Neo Series ATX Case Silver - £89.90
A nice sturdy box, with Glass panels on the side and plenty of room for ventilation.
Motherboard
We didn't just get it for the lighting, honestly! It's actually a bit of a pocket rocket, and had space for four RAM chips which we knew we use, and was compatible with 8th/9th Generation Pentium Processors.
Also supports up to 6GB second data transfer speed to the disks.
ASUS ROG Strix Z390-E Gaming LGA1151 (Intel 8th and 9th Gen) ATX DDR4 DP HDMI M.2 USB 3.1 Gen2 802.11 AC Wi-Fi Motherboard, Black - £215.65
Processor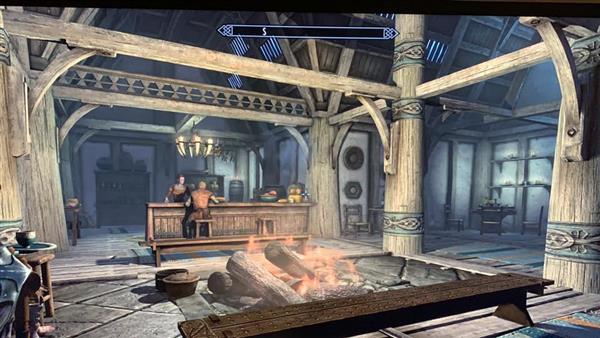 This model has now been discontinued, but you can still pick one up from around £300. We've put a link into the Intel website for comparison to other models.
Screenshot of inside the Bannered Mare in Skyrim
Intel Core i7-8700K Retail - (1151/Hex Core/3.70GHz/12MB/Coffee Lake/95W/Graphics) - £349.99
RAM
If you are going to splash the cash, this is the area to do it. More RAM means less disk interaction!
At 64 GB this machine sits idling most of the time, even when playing low end games.
Corsair CMK64GX4M4A2400C16 Vengeance LPX 64 GB (4 x 16 GB) DDR4 2400 MHz C16 XMP 2.0 High Performance Desktop Memory Kit, Black - £296.92
Graphics Card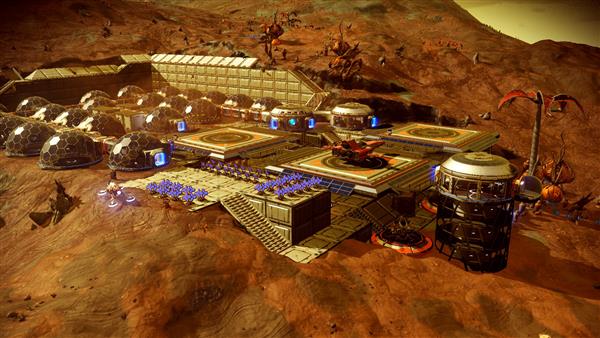 The Graphics card is a piece of hardware dedicated to putting pictures on a screen, so for a gamers, an important choice.
At the time this came out this was pretty much mid range, but still enabled 4K gaming, was VR headset ready (since tried with Oculus Quest and No Man's Sky).
Gigabyte AORUS GeForce RTX 2070 Super 8G - £535.00
Sound Card
A pure optional addition, as I love my music this enables me to play iTunes in surround sound via optical cable to my HiFi.
Creative Sound Blaster Z PCIe Gaming Sound Card - £64.99
Hard Disks (We used some older ones as well)
The great thing about disks is you can take them with you.
We probably scrimped a bit here, salvaging some old ones. There are also some great alternative disk sources if you can find them.
Seagate 750GB Momentus XT Serial 2.5 inch 7200 RPM 32MB 6GB/S SATA Solid State Hybrid Hard Drive x 3 - £256.50
Power
Obviously all of that computing power needs an electrical source, and we went for a pretty hefty unit here.
Corsair CP-9020130-UK TXM Series 850 W TX850M ATX/EPS Semi-Modular 80 PLUS Gold Power Supply Unit, Black - £104.55
Monitors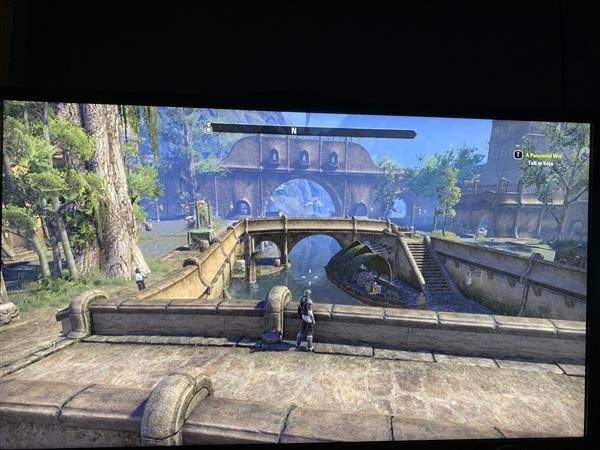 Dual screens allow me to do simultaneous tasks, or put the cricket/football on one while I work on the other...
This is an actual photo taken of the screen to give an idea of the quality.
HP Pavilion 32 QHD Monitor, 32 Inch, Quad HD (2560 x 1440), 100 Percent sRGB Colour, USB-C (DP 1.2), HDMI, DP, Black * 2 - £499.98