Our Site Management Project aims to help us streamline set-up of SSL and bindings to websites, meaning we don't need to log into the VM
Overview
A simple self contained web application to be delivered to us with full source code (no DLL's unless agreed), we will then integrate into our Ousia CMS system in-house.
Built in vb.net and using web forms.
Don't worry about whether it looks good, functionality is key. We will add styling inline with other management options.
We will not be handing over source code for our CMS, and are happy to integrate this ourselves.
Module 1 - CSR Generation, form optional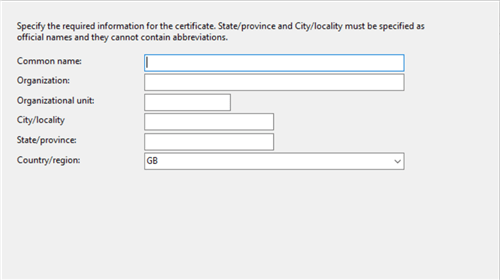 Using all of the fields in the image create a CSR.
Also add a further dropdown box to specify the key length with the options 2048, 4096 and 8192.
Return the text from the file to a text box or label control from a postback control.
Form 2 - Complete CSR Request (Optional)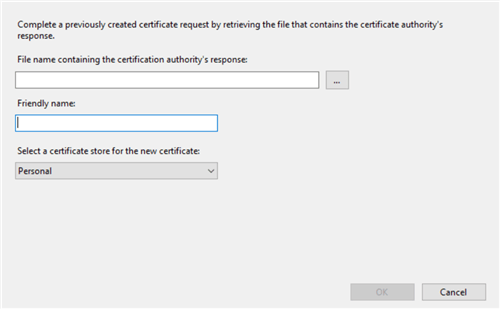 Using the content of the return file from the security certificate provider, complete the CSR Request and add the certificate to the selected store.
This can also a pure back end solution, as the files will be saved locally anyway.
Send to Open SSL
Send the CSR to OpenSSL for clients who don't need to go with the more expensive options, and receive the certificate back.
Form 3 - Control Site Bindings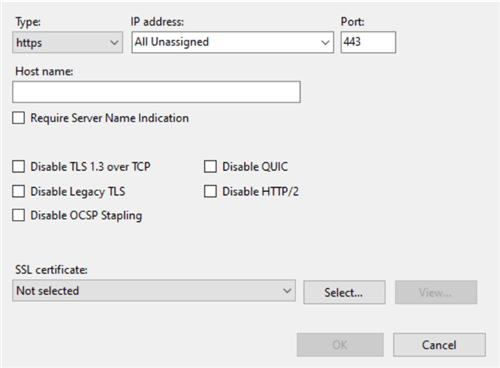 This form should be able to change the https bindings for the site, of which there will only be one per site.
IP Address will be unique to each site, so will need to filled in.
Form 4 - Create Site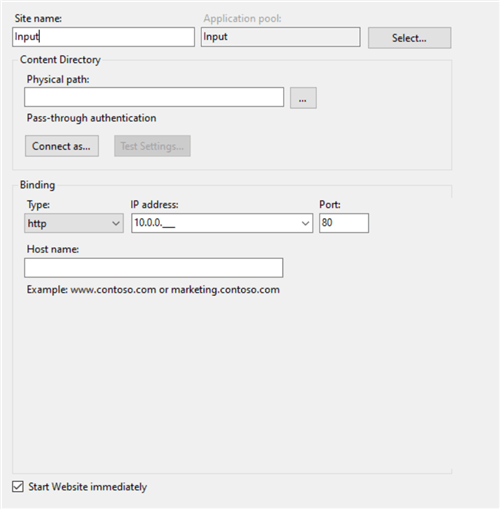 Create a folder in inetpub\wwwroot using a text box with domain_tld.
Site name and application pool will use the domain_tld input value too.
Physical path will have been created, so use inetpub\wwwroot\domain_tld.
IP address will be provided, so will need to be an input of some kind
Host Name will be optional.
Quotes
As part of the bidding process, please state how long you think it will take, and the billing process hourly/price.
Send quotes through to info@claytabase.co.uk