Cleansing Telephone Numbers in SQL Server
Create an SQL Server function to check and cleanse an International or UK based Telephone Number string
Context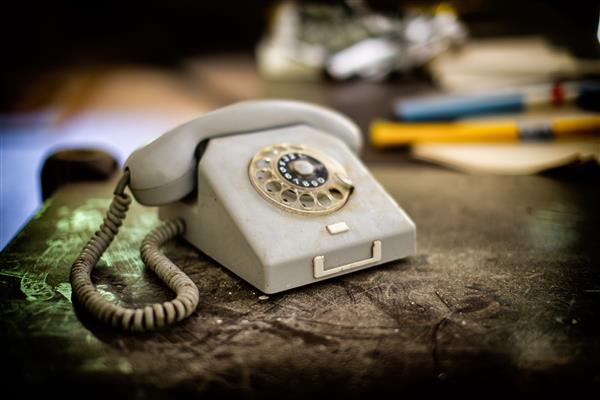 One of the most common challenges we face on client infrastructure is badly formatted telephone numbers. They tend to get into a bad condition when they have been run through Excel or various other scenarios changing the output.
This function is targeted at UK numbers with some scope for lengths of international numbers. It could be adapted for any other region quite easily by adapting the first 6 case items in the last case statement, and the three case items in the second last case statement.
This has been in use for a number of years, and has salvaged countless telephone numbers using the following steps;
Backup the number into a temporary variable

Replace a starting sign with double zero
Remove any remaining text characters from the string
Replace UK dial-in numbers with 0
Check the length of each number type.
Return the new number or return the old number if it couldn't be validated.
SQL
CREATE FUNCTION [dbo].[CleanseTelephone](@TelNo VARCHAR(30))
RETURNS VARCHAR(20)
AS BEGIN
DECLARE @OldNumber VARCHAR(20)=@TelNo

SET @TelNo =(CASE
WHEN LEFT(@TelNo,1)='+' THEN STUFF(@TelNo,1,1,'00')
ELSE @TelNo END)

DECLARE @Letter INT
SET @Letter =PATINDEX('%[^0-9]%',@TelNo)
BEGIN
WHILE @Letter>0
BEGIN
SET @TelNo =STUFF(@TelNo,@Letter,1,'')
SET @Letter =PATINDEX('%[^0-9]%',@TelNo)
END
END

SET @TelNo =(CASE

WHEN LEFT(@TelNo,5)='00440' THEN STUFF(@TelNo,1,5,'0')

WHEN LEFT(@TelNo,4)='0440' THEN STUFF(@TelNo,1,4,'0')
WHEN LEFT(@TelNo,3)='440' THEN STUFF(@TelNo,1,3,'0')
WHEN LEFT(@TelNo,2)='44' THEN STUFF(@TelNo,1,2,'0')
ELSE @TelNo END)

SET @TelNo =(CASE
WHEN LEFT(@TelNo,2)='01' AND LEN(@TelNo)=11 THEN @TelNo
WHEN LEFT(@TelNo,2)='02' AND LEN(@TelNo)=11 THEN @TelNo
WHEN LEFT(@TelNo,2)='05' AND LEN(@TelNo)=11 THEN @TelNo
WHEN LEFT(@TelNo,2)='07' AND LEN(@TelNo)=11 THEN @TelNo
WHEN LEFT(@TelNo,2)='09' AND LEN(@TelNo)=11 THEN @TelNo
WHEN LEFT(@TelNo,2)='08' AND LEN(@TelNo) BETWEEN 10 AND 11 THEN @TelNo
WHEN LEFT(@TelNo,3)='001' AND LEN(@TelNo) BETWEEN 13 AND 13 THEN @TelNo
WHEN LEFT(@TelNo,4)='0020' AND LEN(@TelNo) BETWEEN 13 AND 13 THEN @TelNo
WHEN LEFT(@TelNo,4)='0021' AND LEN(@TelNo) BETWEEN 13 AND 13 THEN @TelNo
WHEN LEFT(@TelNo,4)='0023' AND LEN(@TelNo) BETWEEN 12 AND 14 THEN @TelNo
WHEN LEFT(@TelNo,4)='0024' AND LEN(@TelNo) BETWEEN 11 AND 14 THEN @TelNo
WHEN LEFT(@TelNo,4)='0025' AND LEN(@TelNo) BETWEEN 14 AND 14 THEN @TelNo
WHEN LEFT(@TelNo,4)='0026' AND LEN(@TelNo) BETWEEN 13 AND 14 THEN @TelNo
WHEN LEFT(@TelNo,4)='0027' AND LEN(@TelNo) BETWEEN 13 AND 13 THEN @TelNo
WHEN LEFT(@TelNo,4)='0030' AND LEN(@TelNo) BETWEEN 14 AND 14 THEN @TelNo
WHEN LEFT(@TelNo,4)='0031' AND LEN(@TelNo) BETWEEN 13 AND 13 THEN @TelNo
WHEN LEFT(@TelNo,4)='0032' AND LEN(@TelNo) BETWEEN 12 AND 13 THEN @TelNo
WHEN LEFT(@TelNo,4)='0033' AND LEN(@TelNo) BETWEEN 13 AND 13 THEN @TelNo
WHEN LEFT(@TelNo,4)='0034' AND LEN(@TelNo) BETWEEN 13 AND 13 THEN @TelNo
WHEN LEFT(@TelNo,4)='0035' AND LEN(@TelNo) BETWEEN 12 AND 14 THEN @TelNo
WHEN LEFT(@TelNo,4)='0036' AND LEN(@TelNo) BETWEEN 13 AND 13 THEN @TelNo
WHEN LEFT(@TelNo,4)='0037' AND LEN(@TelNo) BETWEEN 14 AND 14 THEN @TelNo
WHEN LEFT(@TelNo,4)='0038' AND LEN(@TelNo) BETWEEN 13 AND 13 THEN @TelNo
WHEN LEFT(@TelNo,4)='0039' AND LEN(@TelNo) BETWEEN 14 AND 15 THEN @TelNo
WHEN LEFT(@TelNo,4)='0040' AND LEN(@TelNo) BETWEEN 13 AND 13 THEN @TelNo
WHEN LEFT(@TelNo,4)='0041' AND LEN(@TelNo) BETWEEN 13 AND 13 THEN @TelNo
WHEN LEFT(@TelNo,4)='0042' AND LEN(@TelNo) BETWEEN 14 AND 14 THEN @TelNo
WHEN LEFT(@TelNo,4)='0043' AND LEN(@TelNo) BETWEEN 14 AND 14 THEN @TelNo
WHEN LEFT(@TelNo,4)='0044' AND LEN(@TelNo) BETWEEN 13 AND 14 THEN @TelNo
WHEN LEFT(@TelNo,4)='0045' AND LEN(@TelNo) BETWEEN 12 AND 12 THEN @TelNo
WHEN LEFT(@TelNo,4)='0046' AND LEN(@TelNo) BETWEEN 11 AND 13 THEN @TelNo
WHEN LEFT(@TelNo,4)='0047' AND LEN(@TelNo) BETWEEN 13 AND 13 THEN @TelNo
WHEN LEFT(@TelNo,4)='0048' AND LEN(@TelNo) BETWEEN 13 AND 13 THEN @TelNo
WHEN LEFT(@TelNo,4)='0049' AND LEN(@TelNo) BETWEEN 13 AND 16 THEN @TelNo
WHEN LEFT(@TelNo,4)='0050' AND LEN(@TelNo) BETWEEN 13 AND 14 THEN @TelNo
WHEN LEFT(@TelNo,4)='0051' AND LEN(@TelNo) BETWEEN 12 AND 13 THEN @TelNo
WHEN LEFT(@TelNo,4)='0052' AND LEN(@TelNo) BETWEEN 14 AND 14 THEN @TelNo
WHEN LEFT(@TelNo,4)='0053' AND LEN(@TelNo) BETWEEN 12 AND 12 THEN @TelNo
WHEN LEFT(@TelNo,4)='0054' AND LEN(@TelNo) BETWEEN 14 AND 14 THEN @TelNo
WHEN LEFT(@TelNo,4)='0055' AND LEN(@TelNo) BETWEEN 13 AND 14 THEN @TelNo
WHEN LEFT(@TelNo,4)='0056' AND LEN(@TelNo) BETWEEN 12 AND 12 THEN @TelNo
WHEN LEFT(@TelNo,4)='0057' AND LEN(@TelNo) BETWEEN 12 AND 12 THEN @TelNo
WHEN LEFT(@TelNo,4)='0058' AND LEN(@TelNo) BETWEEN 14 AND 14 THEN @TelNo
WHEN LEFT(@TelNo,4)='0059' AND LEN(@TelNo) BETWEEN 11 AND 14 THEN @TelNo
WHEN LEFT(@TelNo,4)='0060' AND LEN(@TelNo) BETWEEN 13 AND 13 THEN @TelNo
WHEN LEFT(@TelNo,4)='0061' AND LEN(@TelNo) BETWEEN 13 AND 13 THEN @TelNo
WHEN LEFT(@TelNo,4)='0062' AND LEN(@TelNo) BETWEEN 13 AND 13 THEN @TelNo
WHEN LEFT(@TelNo,4)='0063' AND LEN(@TelNo) BETWEEN 14 AND 14 THEN @TelNo
WHEN LEFT(@TelNo,4)='0064' AND LEN(@TelNo) BETWEEN 12 AND 13 THEN @TelNo
WHEN LEFT(@TelNo,4)='0065' AND LEN(@TelNo) BETWEEN 12 AND 12 THEN @TelNo
WHEN LEFT(@TelNo,4)='0066' AND LEN(@TelNo) BETWEEN 12 AND 12 THEN @TelNo
WHEN LEFT(@TelNo,4)='0067' AND LEN(@TelNo) BETWEEN 12 AND 12 THEN @TelNo
WHEN LEFT(@TelNo,4)='0074' AND LEN(@TelNo) BETWEEN 13 AND 13 THEN @TelNo
WHEN LEFT(@TelNo,4)='0080' AND LEN(@TelNo) BETWEEN 13 AND 13 THEN @TelNo
WHEN LEFT(@TelNo,4)='0081' AND LEN(@TelNo) BETWEEN 14 AND 14 THEN @TelNo
WHEN LEFT(@TelNo,4)='0082' AND LEN(@TelNo) BETWEEN 13 AND 13 THEN @TelNo
WHEN LEFT(@TelNo,4)='0085' AND LEN(@TelNo) BETWEEN 13 AND 13 THEN @TelNo
WHEN LEFT(@TelNo,4)='0086' AND LEN(@TelNo) BETWEEN 15 AND 15 THEN @TelNo
WHEN LEFT(@TelNo,4)='0087' AND LEN(@TelNo) BETWEEN 13 AND 13 THEN @TelNo
WHEN LEFT(@TelNo,4)='0088' AND LEN(@TelNo) BETWEEN 15 AND 15 THEN @TelNo
WHEN LEFT(@TelNo,4)='0090' AND LEN(@TelNo) BETWEEN 14 AND 14 THEN @TelNo
WHEN LEFT(@TelNo,4)='0091' AND LEN(@TelNo) BETWEEN 14 AND 14 THEN @TelNo
WHEN LEFT(@TelNo,4)='0092' AND LEN(@TelNo) BETWEEN 13 AND 14 THEN @TelNo
WHEN LEFT(@TelNo,4)='0093' AND LEN(@TelNo) BETWEEN 12 AND 14 THEN @TelNo
WHEN LEFT(@TelNo,4)='0094' AND LEN(@TelNo) BETWEEN 13 AND 13 THEN @TelNo
WHEN LEFT(@TelNo,4)='0095' AND LEN(@TelNo) BETWEEN 11 AND 11 THEN @TelNo
WHEN LEFT(@TelNo,4)='0096' AND LEN(@TelNo) BETWEEN 11 AND 15 THEN @TelNo
WHEN LEFT(@TelNo,4)='0097' AND LEN(@TelNo) BETWEEN 13 AND 14 THEN @TelNo
WHEN LEFT(@TelNo,4)='0098' AND LEN(@TelNo) BETWEEN 11 AND 11 THEN @TelNo
WHEN LEFT(@TelNo,4)='0099' AND LEN(@TelNo) BETWEEN 14 AND 14 THEN @TelNo
ELSE NULL END)

RETURN ISNULL(@TelNo,@OldNumber)
--RETURN @TelNo--Use for returning NULL with non valid numbers
END
GO